Not Enough Time in the Day?
What would you do with an extra 2 to 3 hours a week? With today's busy lifestyle it is difficult to find the time to get everything done or to simply have time for yourself. Our house cleaning services can free up some time in your day—enjoy a relaxing afternoon, free up some time so you can get to the gym, get some extra work done, or have more time to spend with family and friends.
Residential and Commercial Cleaning Services
We provide residential and commercial cleaning services in Santa Clara County, San Mateo County (including the peninsula) and the San Francisco Bay area.
House Cleaning
A Standard Visit Includes: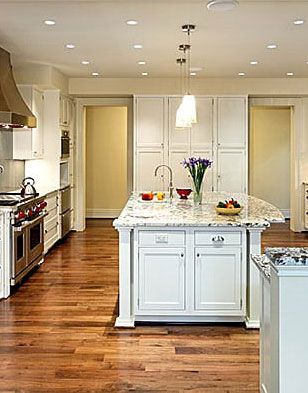 All Rooms
Complete Dusting—Picture frames, lamps, baseboards, shelves, etc…
Vacuum—Carpets and Furniture, including under the cushions
Hardwood Floors—Clean and mop
Empty wastebaskets
Kitchen
Clean thoroughly all appliances, counters, cabinets, tables, and chairs
Sinks—Clean and sanitize sink and backsplash
Microwave—Clean inside and outside of your microwave
Refrigerator—Wipe down and clean the exterior of your refrigerator
Floor—Sweep and mop
Bathrooms
Showers—Cleaned & scrubbed
Bathtub—Cleaned & scrubbed
Sinks—Cleaned & scrubbed
Toilets—Cleaned & sanitized
Mirror—Cleaned
Chrome—Polished
Floors—Sweep and mop
Special House Cleaning Services
We also offer special cleaning services, including:
Oven cleaning
Refrigerator cleaning
Window washing
Wall washing
Cabinet cleaning
Furniture Treatment
We Work Around Your Schedule
If you need weekly, bi-weekly, or monthly cleaning we can work out a cleaning schedule that meets your needs and busy schedule. We are also available on call and only need 24 hours notice to schedule a cleaning appointment. We are on call 24/7 and can help you prepare for special occasions, parties, or events and provide the clean up as well.
Service Guarantee
We stand behind our work and know you will be satisfied with the services we provide. You can be assured that when you choose Roses House Cleaning Services you will get service you can trust.
Call us today for a free estimate (650) 847-1990